Dr. Stanton T. Cooper.
Owner / Vietnam Veteran
Chiropractic Physician, D.C., D.A.C.A.C.D.
Stanton Cooper is a Vietnam Nam Air Force veteran who served 1968-1971. He was in the 90th special operations squadron. Stanton has been passionate about helping fellow veterans rehabilitation efforts within the Brevard county community for many years.
Dr. Stanton T. Cooper, D.C., D.A.C.A.C.D. is the owner of Bayside Recovery & Wellness Center located in Palm Bay Florida, serving the community with the highest level of care and treatment in an outpatient setting.
The vision of Bayside Recovery & Wellness is to provide the highest quality treatment in a holistic approach to support a strong and healthy community.
Our mission is to empower adults along with their families who are faced with pain of addiction. Our clinicians to work together as a team, alongside the family, to design a custom treatment plan for each client.
Our substance abuse counseling program is licensed by the State of Florida and meets the requirements of the Florida Department of Children and Families. Our clinical staff are Master's level clinicians with a wide variety of experience and training. Our clinicians specialize in empowering our clients to move forward on their journey to recovery.
Our values have always been dedicated to providing services that demonstrate the highest ethical standards, compassion, respect, integrity, and accountability.
We are excited to offer these services to the families of Brevard County and look forward to working with each of you as we attempt to conquer this epidemic touching the families of our community.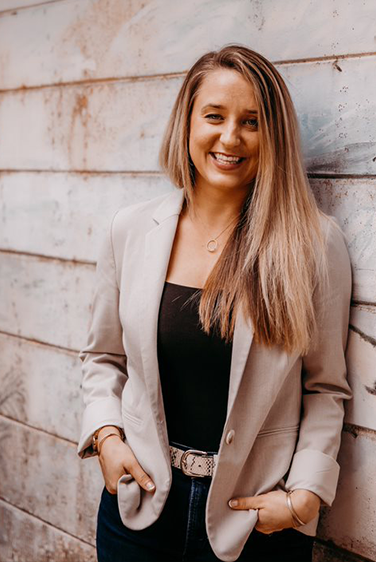 Morgan O'Shaughnessy.
Co-Founder.
Chief Executive Officer / Clinical Director /
Qualified Supervisor.
Licensed Mental Health Counselor, Certified Clinical Trauma Therapist, Certified EMDR Therapist and Recovery Coach
Morgan O'Shaughnessy is Bayside Recovery and Wellness Center's Operator and Clinical Director.
Morgan received her Master's in Clinical Mental Health Counseling graduating with Honors from Rollins College in Winter Park, Florida and is a Licensed Mental Health Counselor (LMHC) in the State of Florida.
Morgan believes in holistic approach while cultivating a strong therapeutic alliance where she guides her clients to finding solutions for living and loving their lives as they overcome challenges and gain the tools to empower themselves. She works with her clients to identify core strengths and inner resilience, while bringing to light self-compassion and self-acceptance for healing and growth to begin. Morgan's approach is warm, genuine, and devoted to providing a non-judgmental, safe space to work through both past and present issues.
Morgan has worked in various roles and numerous therapeutic settings including crisis stabilization units, the Orange County Public School System, domestic violence abuse agencies, intensive outpatient programs, partial hospitalization programs for active duty service members, veterans and first responders as well as transitional housing for homeless veterans. Morgan provides an array of services including individualized counseling to individuals, couples, and families as needed. She uses a framework of Humanistic Psychology and Cognitive-Behavioral Therapy. She works with clients who experience anxiety, depression, PTSD, grief/loss issues, low self-esteem, addiction, childhood trauma, and those who struggle with major life changes and transitions.
Morgan's clinical interests include trauma recovery through Trauma Focused Narrative Therapy, mindfulness-based modalities such as meditation and breathwork, Cognitive-Behavioral Therapy (CBT), Dialectical-Behavioral Therapy, Sand Tray Therapy, and Eye-Movement Desensitization and Reprocessing (EMDR). Morgan is trained and certified by the EMDR International Association (EMDRIA).
Morgan is inspired through her work with her clients as they make lasting, positive changes mentally, physically, and emotionally and looks forward to working with you.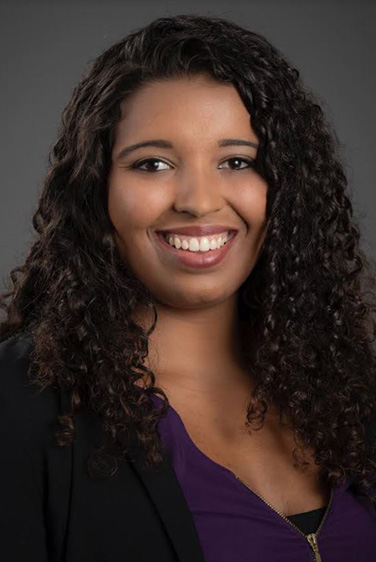 Kayla Marshall 
Program Manager, Certified Medical Office Manager (CMOM)
Kayla Marshall is the program manager for Bayside Recovery and Wellness Center. She has a Bachelor of Science in Psychology, from University of Central Florida and a passion for helping both people and organizations thrive.
Her career experience began while working as a government employee and military spouse in Okinawa, Japan. Her role as a Transition Specialist provided career development training to active-duty Marines and Sailors in preparation to join the civilian workforce.
Upon moving back to her hometown of Melbourne Florida, Kayla began working with the Homeless Veteran Reintegration Program (HVRP) which was a Department of Labor funded grant. She assisted with career and education services as well as grant management.
Most recently Kayla has worked as a Finance Manager at a local University managing department finances, contract management, and supervision.
In her spare time Kayla enjoys playing with her son, fixing up her home, and enjoying being close to family again. She brings to Bayside Recovery and Wellness a heart for helping and a drive for business success.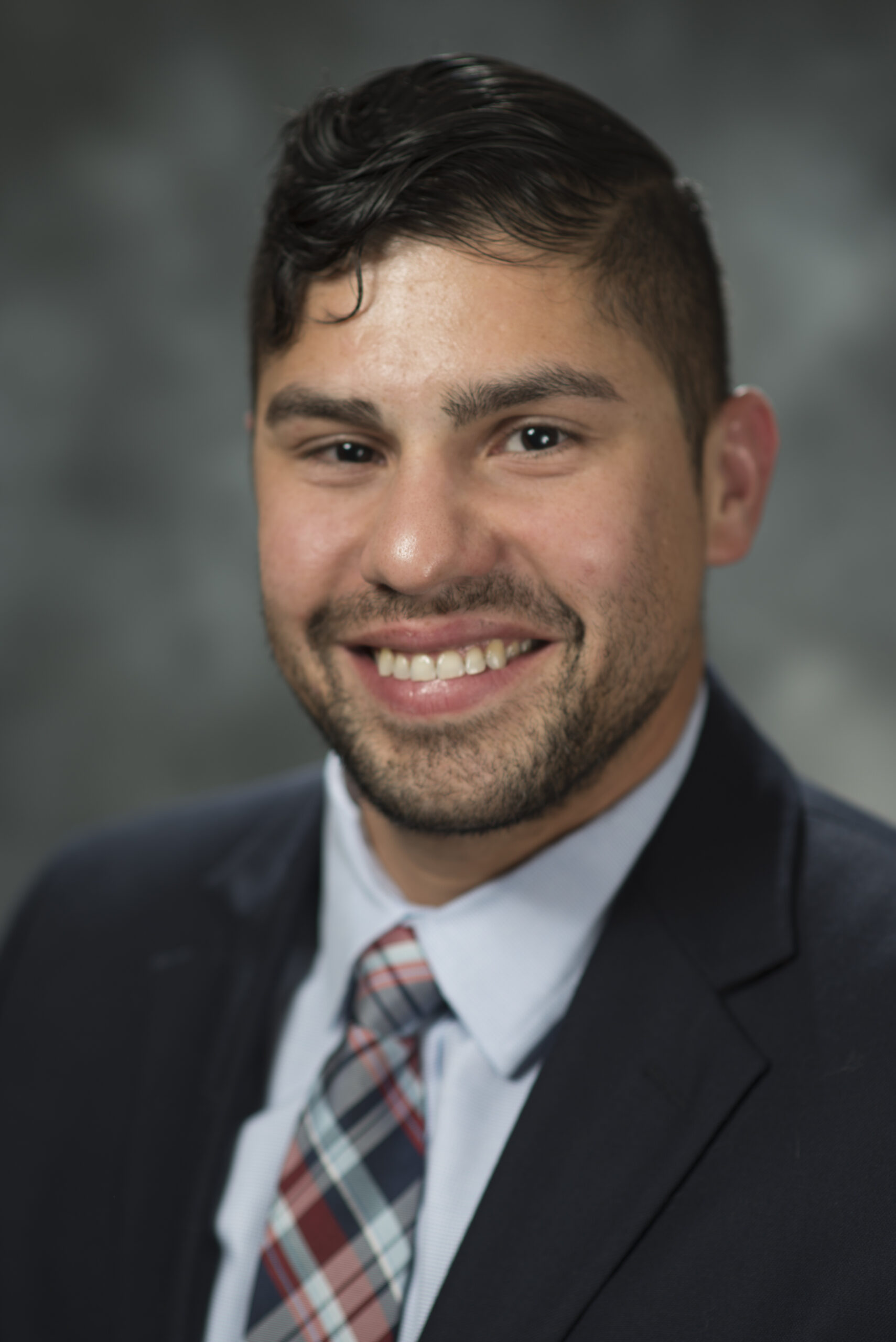 Agustin "Ozzy" Gracia
Clinical Assistant/Primary Therapist
As a licensed clinical social worker and enlisted non-commissioned officer in the Air Force Reserve — I strive to help clients process stress, anxiety, trauma and abuse, life's difficulties, & depression. I believe in treating clients with respect and compassion. I will tailor our dialog and treatment plan to meet your unique and specific needs. It takes courage to seek out a fulfilling and happier life and to take the first steps towards that change. I am here to support, empower, and hold you accountable on that journey.
Seeking mental health support is a sign of strength and discipline — let's get to work!
Dr. Beth Mahoney
Medical Director / Psychiatrist
Dr. Beth Mahoney earned her degree from Philadelphia College of Osteopathic Medicine and has been a practicing psychiatrist for 25 years. She specializes in mood disorders, PTSD, depression, anxiety, bipolar disorder, and schizophrenia. She was certified by the American Society of Addiction Medical in Addiction Medicine.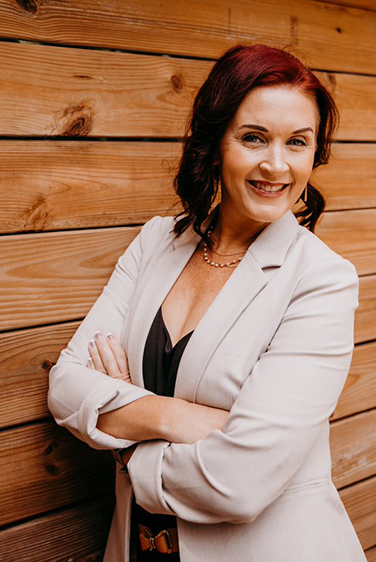 Ashley Harrell.
Primary Therapist
EMDR Therapist / Certified Addiction Counselor
Ashley Harrell is Bayside Recovery and Wellness Center's primary therapist. Ashley is a master's level clinician having obtained her Master's in Counseling: Marriage & Family Cognate from Liberty University in Lynchburg, Virginia. Ashley is currently also pursuing her Doctorate in Traumatology.
Ashley is passionate about holistic whole person (mind, body, spirit) wellness and believes everyone deserves the right to change as each individual pursues a life, they believe in their core, is worth living. Ashley prides herself on high quality, ethical care for all her clients as she challenges each individual to explore their morals and values, develop internal resources for resiliency, and pursue their individual gifts as they build on personal strengths, highlighting the best parts of who they are made to be and one day will become. Ashley's approach is inviting, authentic, and centered around developing a powerful therapeutic alliance, where client and clinician journey together to freedom.
Ashley provides both individual and group treatment. Her clinical interests include: Marriage and Family Therapy, Trauma Focused Narrative Therapy, Cognitive-Behavioral Therapy, mindfulness-based practices, Behavioral Activation, and Eye-Movement Desensitization and Reprocessing Therapy (EMDR).
Ashley's work in helping others to heal from trauma and addiction provides her a passion and a purpose. She is excited to help you to begin developing yours today.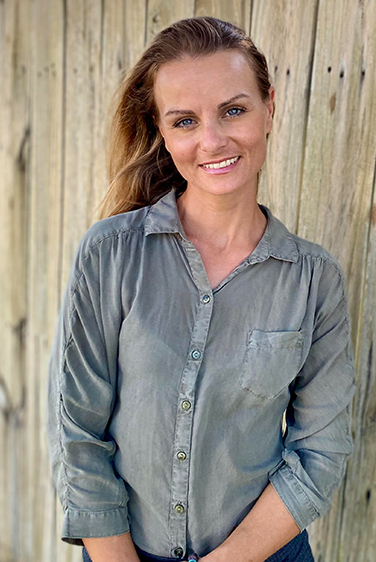 Kerstin Welch.
Licensed Clinical Social Worker / MCAP
Kerstin is a Licensed Clinical Social Worker, Master's Level Addiction Professional and EMDR trained therapist. She is also trained in Accelerated Resolution Therapy. She obtained her bachelor's degree in Psychology, and her Master's degree in Social Work from the University of Central Florida. Kerstin has worked in many settings and with a variety of populations. She currently works as a primary therapist in intensive outpatient and outpatient treatment for trauma and addictions. Prior to that she has worked in crisis stabilization units, and in inpatient substance abuse treatment centers as a counselor. She has helped clients who experience addictions, PTSD, Depression, Anxiety, Bipolar Disorder, Personality Disorders and more. 
Kerstin conducts individual therapy, group therapy, and family sessions. Kerstin's approach is compassionate and direct. She believes that the client is the expert in their own life, helping them navigate complex life changes and process difficult emotions. Kerstin combines Cognitive Behavioral Therapy and Mindfulness-based practices. She believes in a holistic approach, meaning treating the mind, body and spirit as one.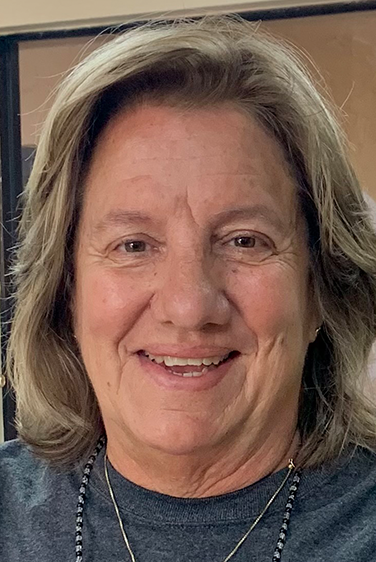 Rebecca Foulke.
Counselor
Rebecca Foulke is a counselor with specialty in addiction, codependent issues, and grief. She has worked in the addiction field within the full spectrum of care for the past 30 years in Brevard county. She has a BSW in social work and a CAP in addiction studies. She is passionate to help others work through barriers that prevent a healthy and fulfilling life.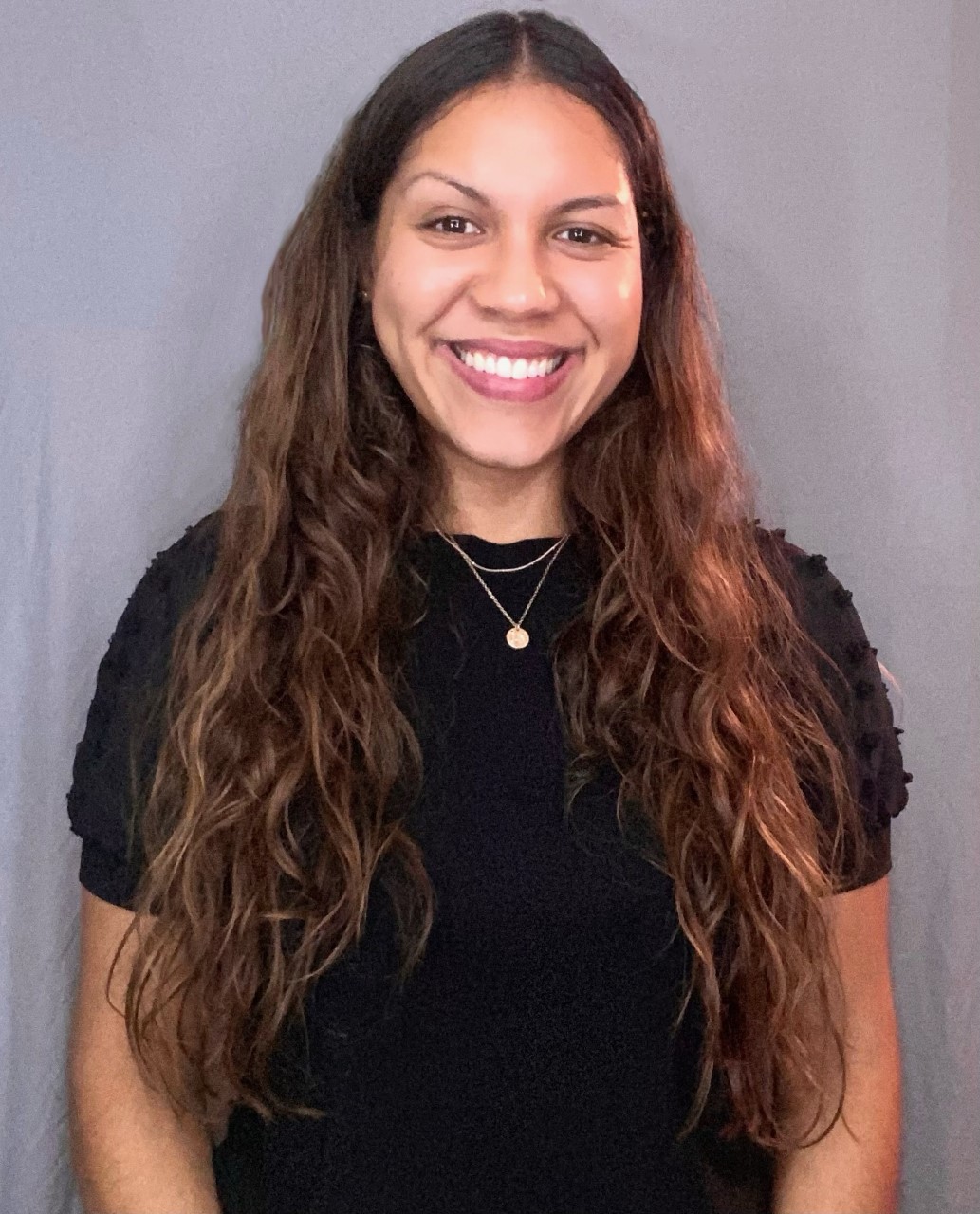 Aolani Mayo.
Registered Mental Health Counselor Intern
Aolani obtained a bachelor's degree in psychology from Stetson University and a master's degree in counseling with a concentration in clinical mental health counseling from Nova Southeastern University. She is a Registered Mental Health Counselor Intern in the state of Florida and is working towards becoming a Licensed Mental Health Counselor. Aolani has experience working as a therapist at an outpatient substance abuse treatment center. She is a trained EMDR provider and has a passion for helping those with a history of trauma and addiction.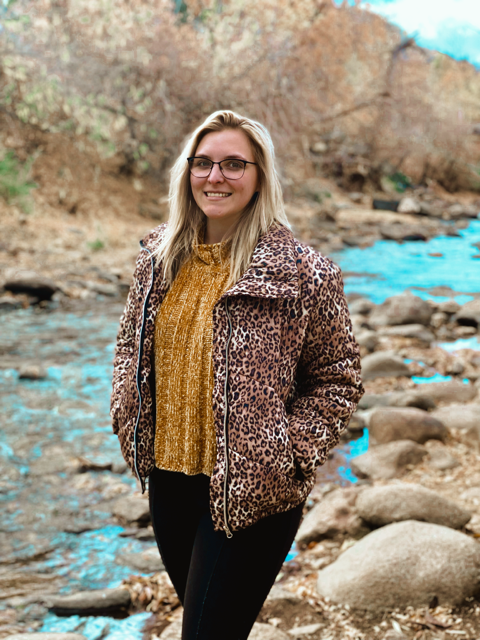 Valerie Falcone
Registered Mental Health Counselor Intern
Valerie is a Registered Mental Health Counseling Intern with the state of Florida and is working towards licensure as a Clinical Mental Health Counselor, having completed her practicum and internship semesters here at Bayside Recovery and Wellness Center. Valerie has transitioned into our Intake Specialist role and is also a primary mental health therapist. Valerie obtained her Bachelor of Science degree in Psychology from the University of Central Florida in Orlando, Florida and has recently completed a Master of Science degree in Clinical Mental Health Counseling from Grand Canyon University in Phoenix, Arizona.
Through her experience at our treatment center, Valerie understands the level of urgency with aiding in the military and first responder recovery processes, from rooted trauma to transitioning to civilian life to substance use and addiction; Valerie has developed a great passion to continue working with our military and first responder population.
Valerie provides individual counseling sessions, group sessions, and intake assessment sessions. Valerie's clinical interests include Grief Therapy, Dialectic Behavioral Therapy, Cognitive Therapy, and Solution-Focused Brief Therapy. Valerie strives to help others create balance in their lives whilst taking care of themselves holistically through mind, body, and spirit.
Get In Touch
Please contact us with any questions regarding our services or to book an appointment. We look forward to being your partner on your road to wellness.
Address
Bayside Recovery and Wellness Center 1501 Robert J. Conlan Blvd., Ste. 7 Palm Bay, FL. 32905
Hours
Mon – Fri: 9am – 5pm
Weekends: Closed
Insurances Accepted
BCBS, Tricare, United Healthcare, Aetna, Optum, Cigna and more. Contact us to see if we accept your provider.